Who Are We?

Resources

Local Teams

Club Teams

Neighboring Leagues

Ultimate Gear

Ann Arbor Recreation
What is Ann Arbor Ultimate?
Ann Arbor Ultimate (or A2Ultimate, or A2U) is an all-volunteer organization dedicated to growing the ultimate community in Ann Arbor, MI. Known as Ann Arbor Ultimate Summer League at its inception, the organization was formed in the summer of 1994. The first summer league featured a handful of teams playing all games on one field at Lakewood Elementary School.
Since those humble beginnings, Ann Arbor Ultimate has grown steadily, adding more players and teams. In 2016, there were over 600 unique individuals spread out over 87 teams across all of our leagues and divisions. Among the priorities of the organization are spirited play and participation by all. New and experienced players play alongside each other with common goals of learning the sport, socializing, and above all else, having fun.
At the top of the Ann Arbor Ultimate organization sit the Board of Directors. These 5 Directors are charged with shaping the league and providing direction. Other volunteers help the league by serving as treasurer, running the captains committee, or by organizing tournaments and clinics. And last but not least, we lean heavily on our league captains to help make games and teams run smoothly. Ann Arbor Ultimate could not function without these volunteers, and we are very grateful for each and every one.
We are always on the lookout for more volunteers or fresh ideas, so please let us know if you would like to help.
For other questions, comments, or concerns, please see our Contact Us page.
Our Vision and Mission
Ann Arbor Ultimate (A2U) strives to form a socially welcoming community that values spirit and learning for players of all identities and experiences. To these ends, A2U provides consistent and accessible playing options, as well as social events, learning opportunities, and community support.
To learn more, check out our extended mission and vision online here.
Who Are We?
As previously stated, Ann Arbor Ultimate is an all-volunteer organization. We simply could not function without the support of all involved whether they are a player, a captain, or a volunteer on one of our committees.
Board of Directors
At the top of the organization, the Board of Directors oversees the financial health and long-term planning of Ann Arbor Ultimate by coordinating leagues, events, and budgets. You can get in touch by sending a message to directors@annarborultimate.org.
Ryan Donnelly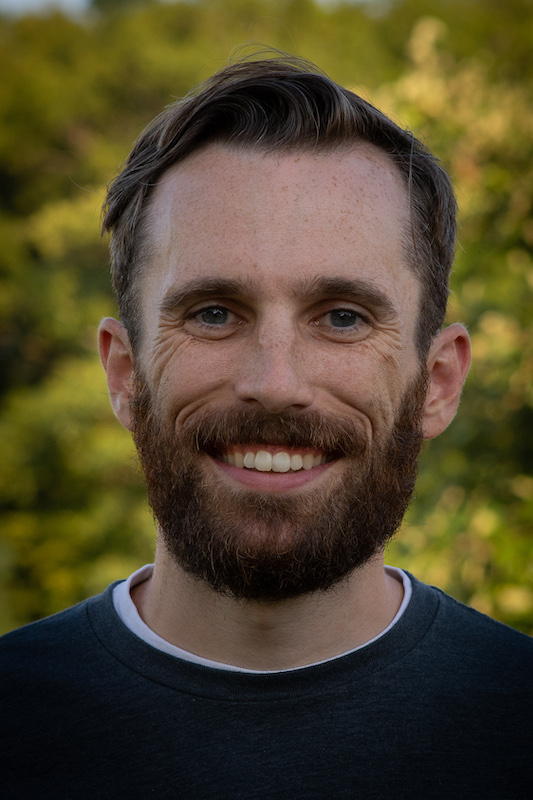 Ryan, a software developer by trade, started playing ultimate in 2008 in the Ann Arbor Ultimate Summer League. He began his club career in 2012 as a member of the mixed team Sidecar!. Since then, he has captained three mixed club teams, Handlebar, Pile-Up, and 2Fly2Furious, and has played in the open division with Spoiler and Mango Tree. He was appointed to the board of directors for A2U in 2013 and also serves as the web developer and admin.
Ryan Pakula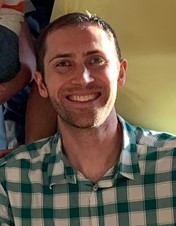 Ryan was lucky enough to be approached by a friend freshman year of college about playing Ultimate, and then he spent 3 months not being able to throw a flick. Ryan played for the Claremont Braineaters in college, then played in Australia, Wisconsin, and now Ann Arbor. His favorite tournaments are Sandblast and Windmill Windup. All these years later, Ultimate has been his #1 way to make friends around the world, and it continues to be one of Ryan's top passions. His flick is still not great. Ryan is a postdoctoral fellow at the University of Michigan and has been playing A2U league for two years. Ryan joined the board of directors in late 2021.
Captains Committee
Our captains committee is an integral part of the organization as they select captains and provide them support in the form of meetings, trainings, and feedback.
Previous Leadership
Alex Waterhouse - Captains Committee, 2019-2023
Annie Oldani - Captains Committee, 2021-2022
Andy "Stache" Visger - Board of Directors, 2021-2022
Jordyn Polito - Board of Directors, 2021-2022
Jenna Whitney - Board of Directors, 2020-2022
Matt Vedrin - Board of Directors, 2020-2022
Chris Wolf - Captains Committee, 2019-2021
Anna Wood - Captains Committee, 2018-2021
Katie Fraser - Captains Committee, 2019-2021
Rachel Cawkwell - Board of Directors, 2018-2021
Sara Herta - Board of Directors, 2018-2020
Jordan Rosefigura - Board of Directors, 2017-2020
Kelli Smith - Board of Directors, 2015-2018
Scott Hetu - Board of Directors, 2014-2021
---
Last Updated: September 14th, 2023